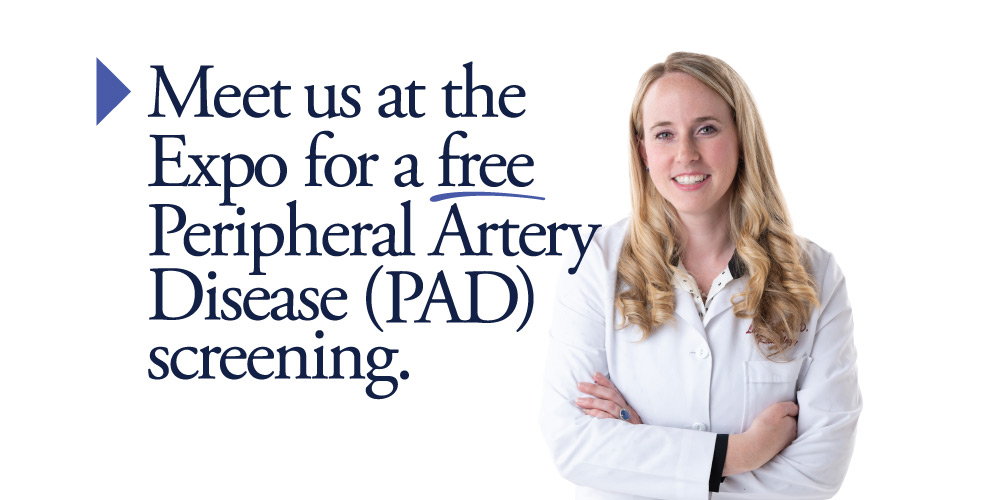 Events
Meet us at the Wonderfully Made Expo for a Free PAD Screening
Meet us at the Wonderfully Made Health and Wellness Expo for a FREE peripheral artery disease (PAD) screening.
North Dallas Community Bible Fellowship
Saturday, Nov. 2nd – 9am to 1pm
What an awesome event to be a part of. Our very own Dr. Lauren Evans will be on location discussing the dangers of PAD and how MTV IR treats it with minimally invasive procedures. What does this mean for you? Our state-of-the-art procedures give you less pain, quicker recovery time, with optimal results! Basically your home quicker and with far less recovery time than traditional methods.
Assisting Dr. Evans will be our Director of Nursing, Kesha Moon, and the great help from the nurses of Chi Eta Phi Sorority/Dallas Xi Phi Chapter!
MTV IR's arterial vascular interventions are minimally invasive procedures used for the evaluation and treatment of severe leg pain due to Peripheral Artery Disease. Once the problem areas have been identified, MTV IR doctors work with the referring physicians to develop the best treatment plan.
If you feel you need more information about our PAD procedures, go here to find out more. Or you can shoot us a message and we can get you set up to speak with one of our awesome physicians.
If you would like to learn more, request a consultation and speak with one of our physicians.
request a consultation