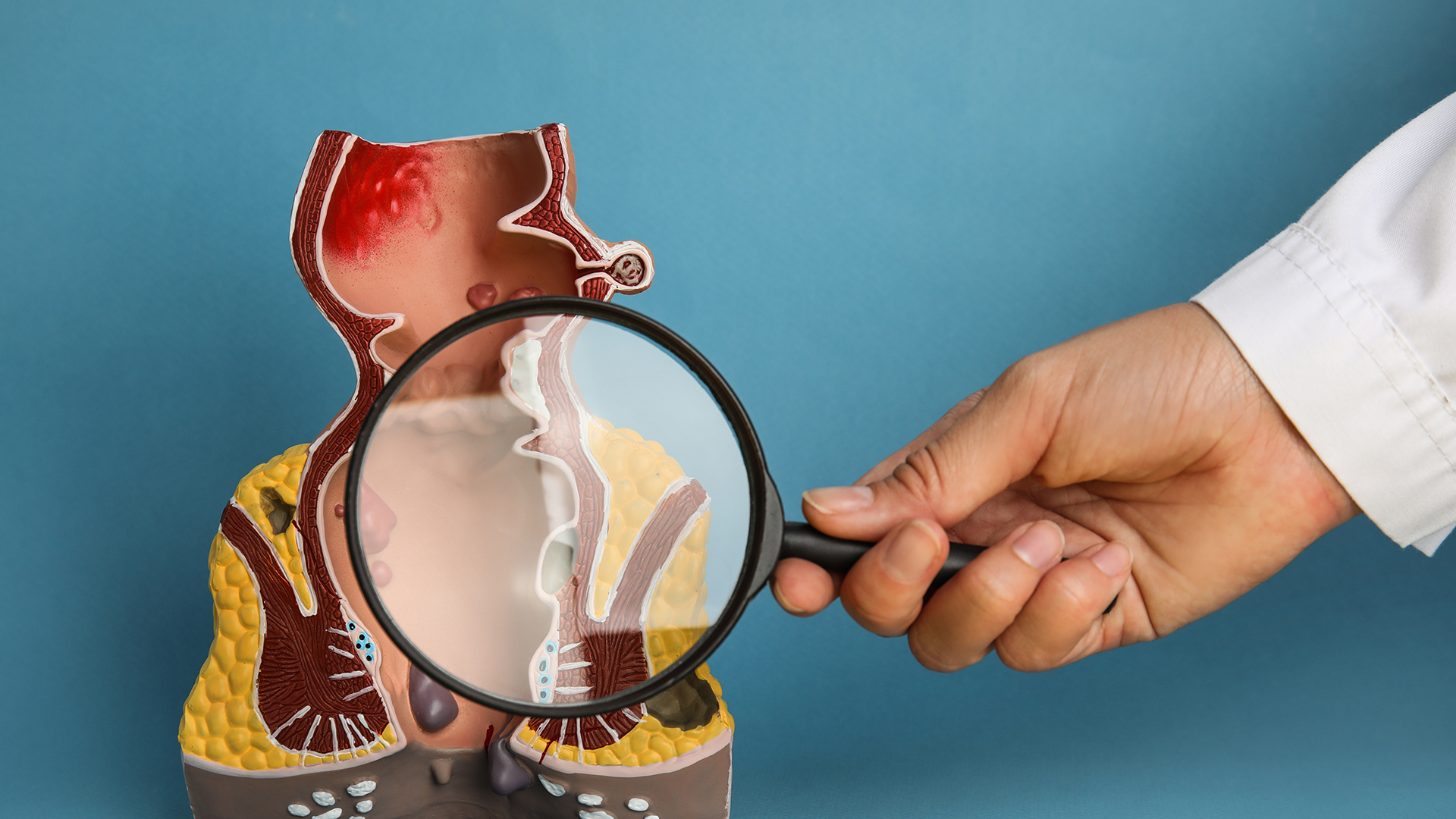 Hemorrhoids
Not going the route of hemorrhoid banding?
What are hemorrhoids?
Hemorrhoids are swollen veins that become distended in the rectum or anus, presenting similarly to how varicose veins do in the legs. There are two hemorrhoid types: internal and external hemorrhoids. Internal hemorrhoids are located under the mucous membranes along the lower rectum. External hemorrhoids occur underneath the skin surrounding the anus.
Typically, external hemorrhoids cause the most discomfort, as they involve the external skin that becomes irritated. A blood clot can also form inside an external hemorrhoid, which can be particularly painful and unpleasant. The clot can also produce excess skin, which can become itchy.
Internal hemorrhoids are not as symptomatic, even if they start to bleed. With these hemorrhoids, you may notice blood when wiping with toilet paper or using the bathroom. You may also experience external itching. However, internal hemorrhoids can cause a host of other complications 1.
Do hemorrhoids go away on their own? How do you treat hemorrhoids?
Hemorrhoid symptoms can usually be treated at home with some easy home remedies. These treatment methods and preventative methods can include things such as sitz baths, topical medication relief, fiber, and exercise.
Unfortunately, some hemorrhoid cases are unable to be managed at home. This can happen when symptoms do not go away or when an internal hemorrhoid prolapses. In these instances, a doctor will need to intervene and perform one of several procedures available to treat the hemorrhoid. These are typically done under a surgeon and at a hospital. One such procedure involves hemorrhoid banding.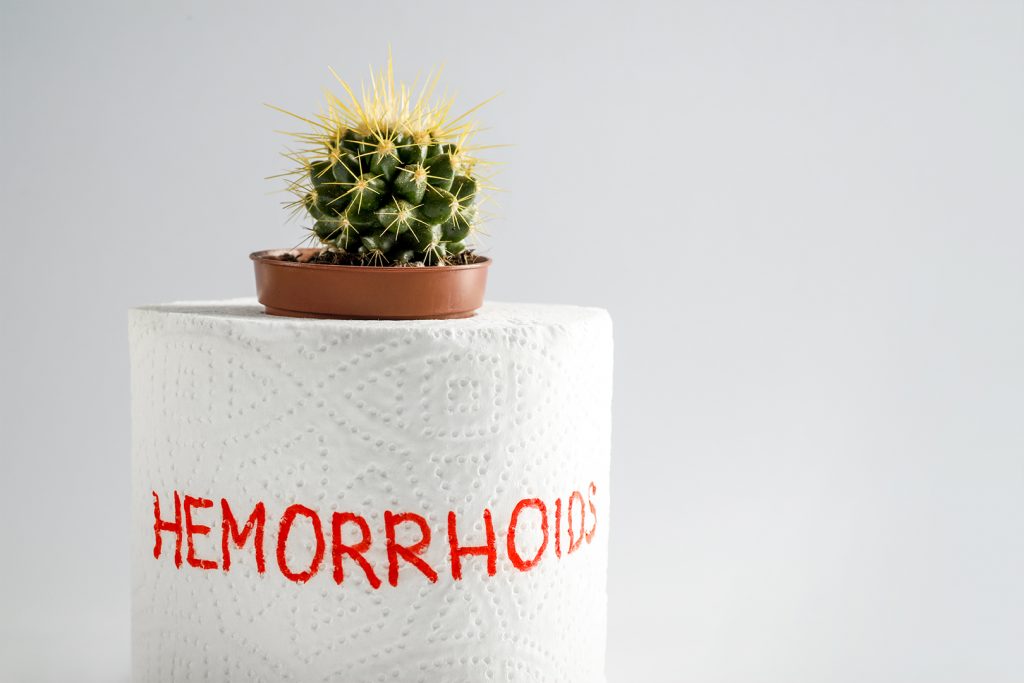 Artery embolization is also a preferred treatment for hemorrhoids and can be performed by an MTV IR specialist. Find out more here – Lower GI Artery Embolization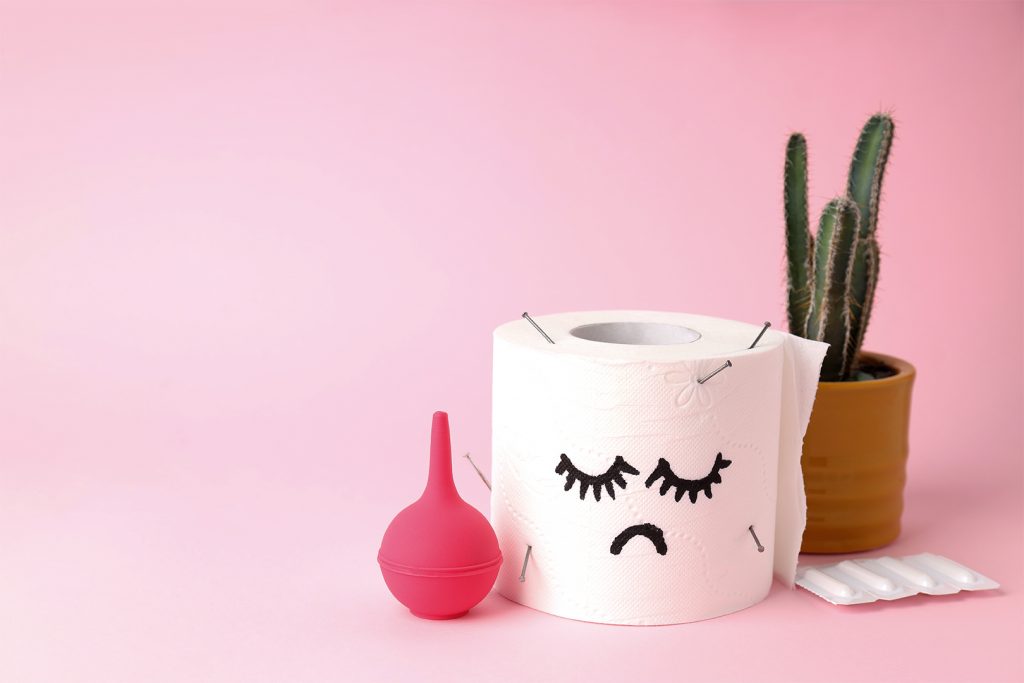 What does banding hemorrhoids involve?
Hemorrhoid banding is one of the most common ways to treat hemorrhoids. In this procedure, a small elastic band I put around the hemorrhoid, thereby "ligating" it. The elastic causes the hemorrhoid to get smaller in size and helps to scar the nearby tissue. Thus, the hemorrhoid is kept in its place. Normally, this method requires anywhere from two to four procedures, completed six to eight weeks apart from each other.
What are the complications associated with hemorrhoid banding?
Although an effective method, hemorrhoid banding can cause a few complications and side effects. Most commonly, hemorrhoid banding can cause minimal bleeding, trouble urinating, persistent or painful erections, band slipping, anal fissures, or ulcers. More serious and rare complications include serious bleeding, severe pain, pelvic sepsis, infection, and trouble urinating.
What other treatment options are there?
If hemorrhoid banding does not sound like the right fit for you, there are several other options for hemorrhoid treatment that are both safe and highly effective. For a more convenient option that can be done in the office, patients can undergo sclerotherapy, cryosurgery, or laser or infrared coagulation. Sclerotherapy involves the injection of a special chemical to destroy hemorrhoid tissue. Coagulation utilizes a method to stop blood flow to the hemorrhoid, thereby destroying it.
Other surgical methods involve hemorrhoidectomy or stapling. A hemorrhoidectomy is performed under anesthesia by a surgeon, where prolapsed internal hemorrhoids or large external hemorrhoids are removed. Another surgical option involves stapling, in which a surgeon staples the hemorrhoids while you are under the anesthesia.
Now that you have a better awareness of Hemorrhoids, turn that awareness into action. If you are experiencing hemorrhoids symptoms , see your local provider. And if you have been hemorrhoids or a lower GI Bleed, ask your physician about treatment with MTV IR.
References
Hemorrhoids and what to do about them. (2013, October 7). Harvard Health. https://www.health.harvard.edu/diseases-and-conditions/hemorrhoids_and_what_to_do_about_them
Albuquerque, A. (2016). Rubber band ligation of hemorrhoids: A guide for complications. World Journal of Gastrointestinal Surgery, 8(9), 614–620. https://doi.org/10.4240/wjgs.v8.i9.614
Hemorrhoids treatment, symptoms, causes, prevention. (n.d.). Cleveland Clinic. Retrieved May 5, 2022, from https://my.clevelandclinic.org/health/diseases/15120-hemorrhoids
If you would like to learn more, request a consultation and speak with one of our physicians.
request a consultation