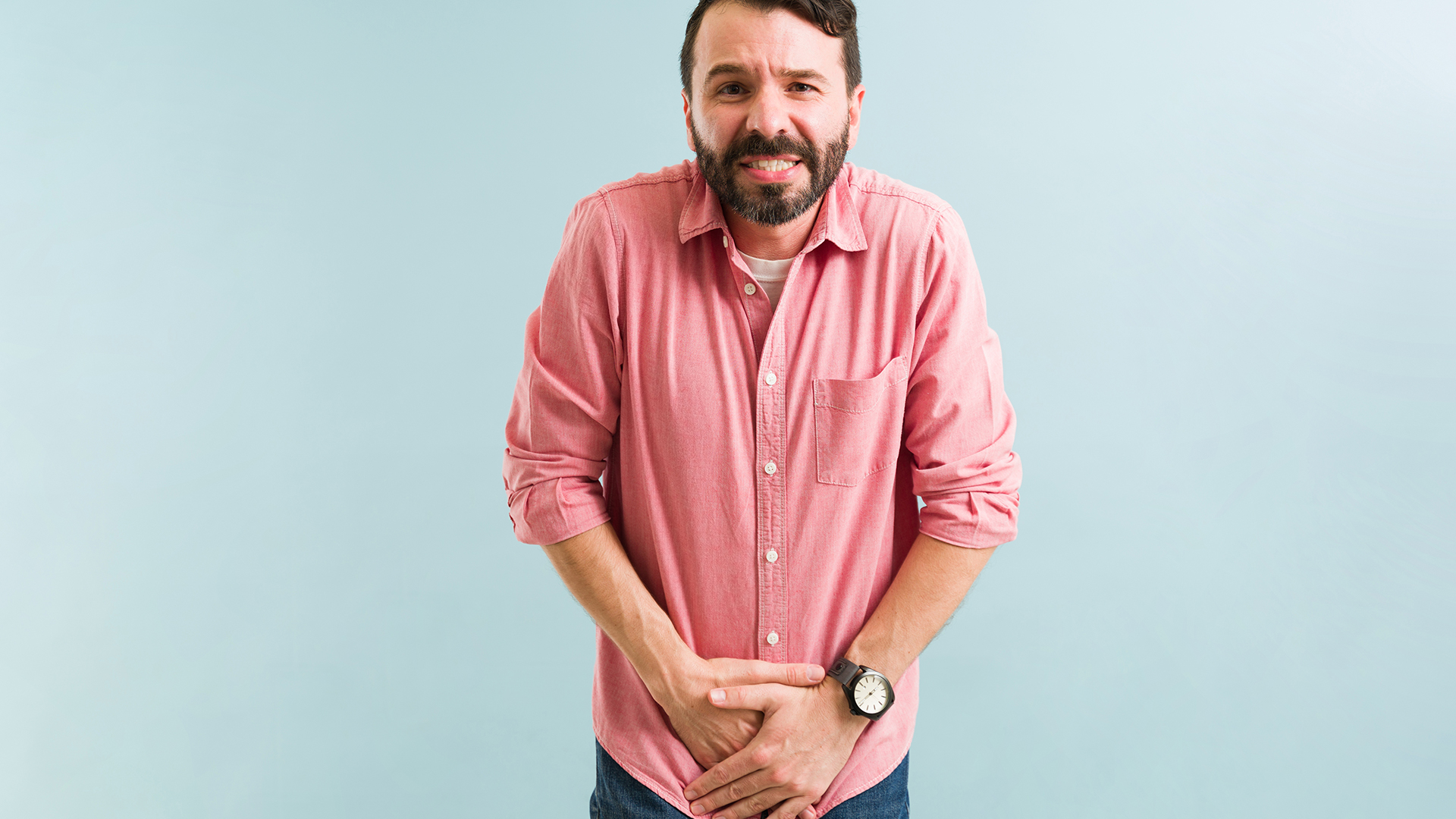 Prostate Artery Embolization
Stop the Embarrassing Symptoms of Enlarged Prostate
Prostate Artery Embolization (PAE) Benefits
When it comes to an enlarged prostate, treatment helps to relieve symptoms and prevent the prostate from growing larger and causing complications.
These complications can include urinary incontinence and kidney problems, which can make you a frequent visitor to the bathroom. We're talking eight or more visits to the bathroom each day, and each time you urgently feel like you need to go. This isn't a serious problem, but it can undoubtedly be annoying.
There are many treatment options for an enlarged prostate, but some involve medication that must be taken regularly to continue seeing results. Other options include surgery, which is a highly invasive procedure with a painful and lengthy recovery time.
When it comes to a permanent solution for an enlarged prostate that has a painless and quick recovery, prostate artery embolization (PAE) is a clear choice.
With PAE, small circular particles are injected through a catheter (which is inserted through the urethra) into the vessels supplying blood to the prostate. With less blood flow, the prostate will begin to shrink.
Overall, this procedure offers many benefits, including:
Quick
PAE is a relatively quick procedure, taking anywhere from 1-4 hours depending on the size and location of the prostate arteries. Additionally, PAE is typically performed as an outpatient procedure, so most people who receive PAE can return home the same day, not requiring a hospital stay.
Painless
Since it is a minimally invasive procedure, PAE itself is painless, and most patients only experience mild discomfort following the procedure. However, this discomfort only lasts a few days, with many patients feeling as though they are back to normal in just three days.
In comparison to surgical interventions involving incisions, PAE is also much less painful during recovery.
Quicker Recovery
Compared to invasive surgical procedures requiring incisions, PAE's recovery time is much faster. In fact, many men can resume their normal activities the next day.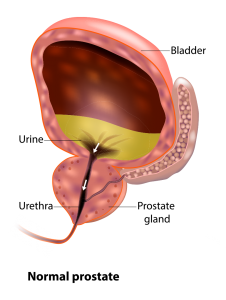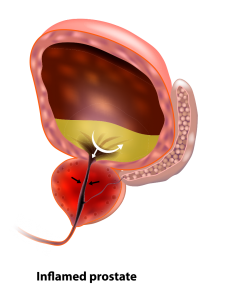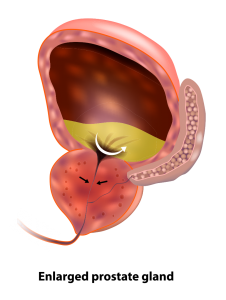 Risk factors for PAD are smoking, high blood pressure, atherosclerosis, diabetes, high cholesterol, and being above the age of 60. Both men and woman are equally affected by PAD. However, African Americans have a greater risk of PAD.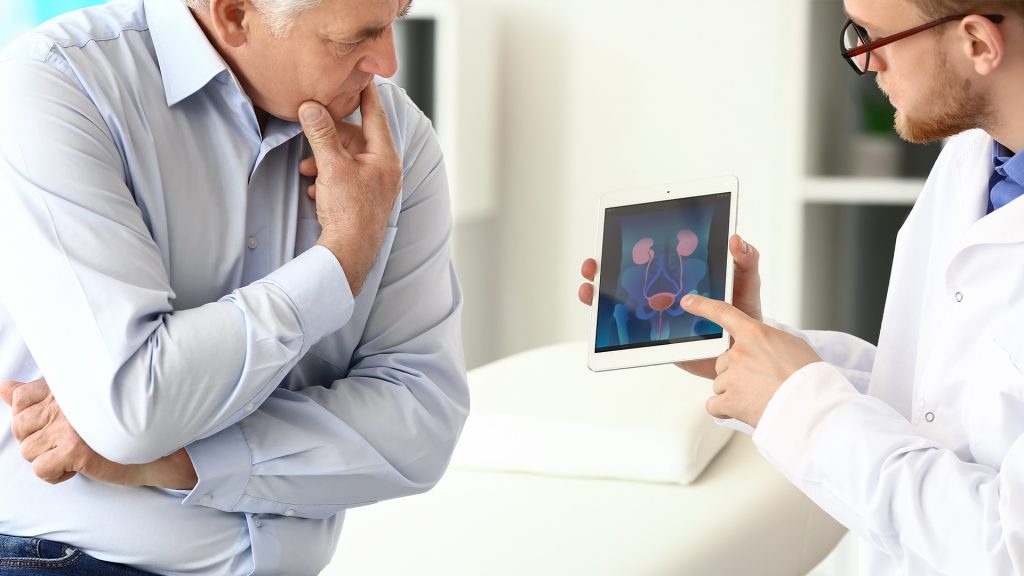 Better Results
Some of the other treatment options, such as some medications, may be able to stop the prostate from growing bigger but cannot undo the growth that has already occurred.
However, with PAE, the prostate begins to shrink immediately, and within a few days, you will notice an improvement in symptoms.
Fewer Complications
Since PAE is a minimally invasive procedure, there are fewer potential complications than there are with invasive surgical procedures. This results in a safer procedure that is not as stressful as other treatments.
Additionally, PAE offers a lower risk of sexual side effects, such as erectile dysfunction, that may occur with invasive surgeries. In fact, some men may find that their sexual function improves after the PAE procedure.
Prostate Artery Embolization for Enlarged Prostates
For those looking for a quick and painless treatment for an enlarged prostate that does not require remembering medication every day, PAE is a top contender. With the short recovery time and fewer complications from the procedure, PAE offers to bring normalcy back to a man's life as it reverses prostate enlargement and relieves symptoms.
If you are ready to take back control of your life (and make bathroom breaks less frequent), reach out to MTV IR about prostate artery embolization.
References
Pisco, J., Bilhim, T., Pinheiro, L., Fernandes, L., Pereira, J., & Costa, N. et al. (2016). Medium- and Long-Term Outcome of Prostate Artery Embolization for Patients with Benign Prostatic Hyperplasia: Results in 630 Patients. Journal Of Vascular And Interventional Radiology, 27(8), 1115-1122. doi: 10.1016/j.jvir.2016.04.001
Abt, D., Hechelhammer, L., Müllhaupt, G., Markart, S., Güsewell, S., & Kessler, T. et al. (2018). Comparison of prostatic artery embolisation (PAE) versus transurethral resection of the prostate (TURP) for benign prostatic hyperplasia: randomised, open label, non-inferiority trial. BMJ, k2338. doi: 10.1136/bmj.k2338
If you would like to learn more, request a consultation and speak with one of our physicians.
request a consultation