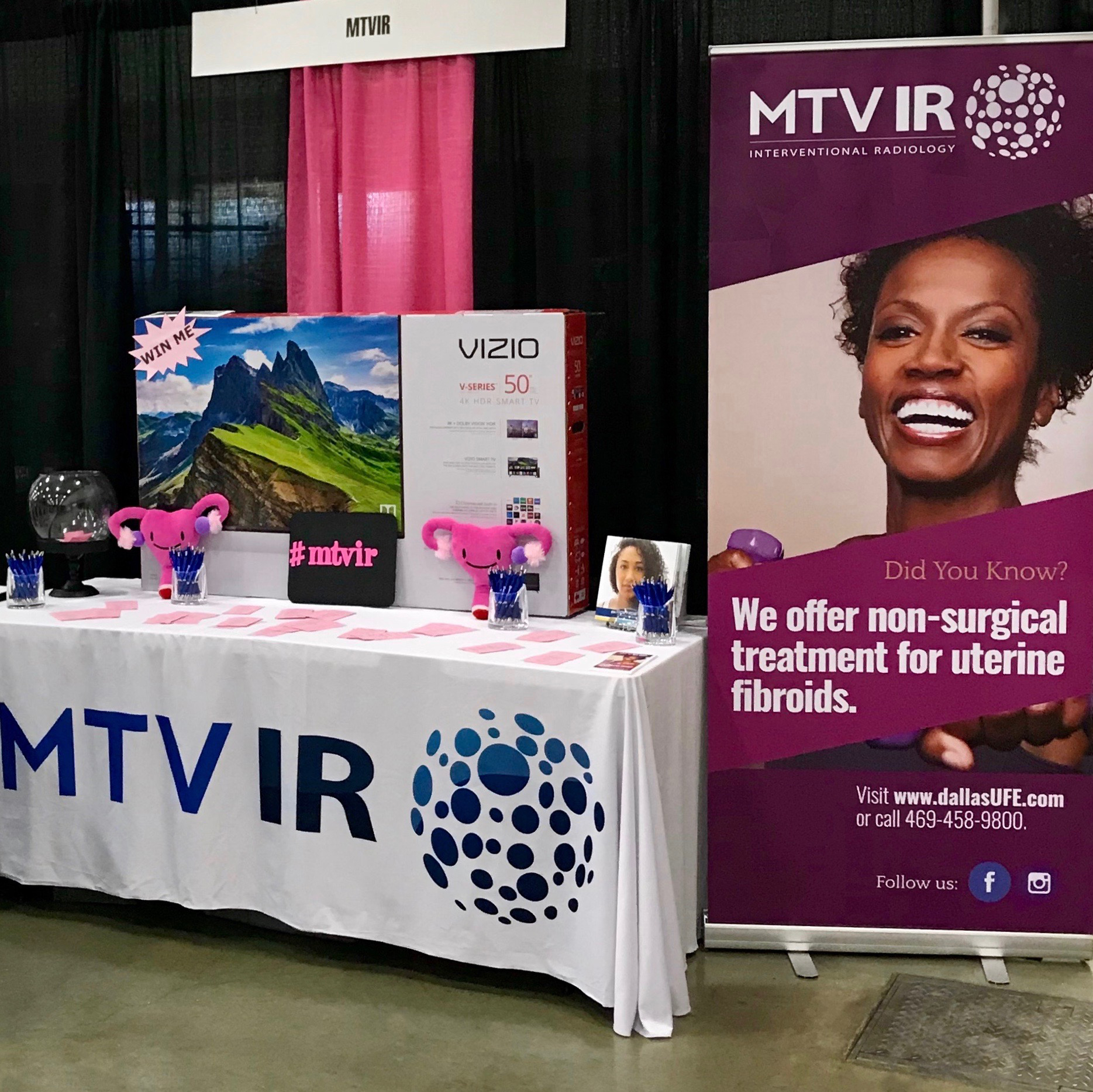 EventsWomen's Health
MTVIR goes to the Dallas Ultimate Women's Expo
MTVIR traveled out to the annual Dallas Ultimate Women's Expo and enjoyed every minute. Ladies, If you've never been out, it's a must go event. Ton's of great products, food, and drinks out on display to try out and see. The Dallas/Fort Worth Ultimate Women's Expo is one of the largest Women's expo in the country and it shows. The annual event in Irving, hosts some really great speakers, including our own Amazing Dr. Lauren Evans!
What an opportunity to be able to educate our great women on our non-surgical treatment for uterine fibroids.
Did you know Uterine fibroids account for almost 1/3 of hysterectomies. Nearly 80% of women will develop uterine fibroids after the age of 30.
Good times, awesome products, and AMAZING women, what a blessing it was to be able to educate on women's health issues.
If you suffer from painful uterine fibroids, or you think you'd like more information on how we can help, contact MTVIR, the leaders in interventional radiology for women in Dallas-Fort Worth metroplex. To learn more about MTV IR's Uterine Fibroid Embolization (UFE) procedure follow this link – uterine fibroid embolization
If you would like to learn more, request a consultation and speak with one of our physicians.
request a consultation